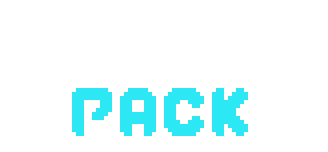 Tiny GUI Pack
A downloadable asset pack
Get this asset pack and 1 more for $7.99 USD
View bundle
This pack contains a handful of different kind of sprites that focuses in making your own GUI.

Among them you can find:

Life/Mana/Exp/... Bars (With color, size and form variations).
Buttons (Premade and DIY variations).
Icons (Different icons that you can use by themselves or with other elements of the pack).
Containers (For different windows like Speech, inventory, item bars, ...).
2 Custom fonts (With colour variations).
More!
Tileset grid 8x8, 16x16, 32x32 and 48x16 pixels, depending on the type of asset.

Only the GUI related sprites shown in the images are the ones that are included in the pack, for the rest of the sprites you can check:
- Controller & Keyboard Icons.

Available for personal and commercial use, credit is not necessary but highly appreciated, also, I would love to see what you do with it!
Do NOT resell/redistribute!

You can find me on Twitter - Vryell
Color palette: Rosy-42 by PineTreePizza
Get access to all my packs + more stuff on my Patreon!
Purchase
Get this asset pack and 1 more for $7.99 USD
View bundle
In order to download this asset pack you must purchase it at or above the minimum price of $7.99 USD. You will get access to the following files:
Tiny_GUI_Pack_v2.zip
105 kB
Comments
Log in with itch.io to leave a comment.
I used yout work in my 2D game Rune It Out on Steam.
How would you like to be credited? Vryell?
Hello, I purchased your material resources and made a game independently!
Your webpage address is marked on the webpage!
Hi Vryell, thank you for your great work! I'm trying to use the fonts but I noticed that, for every font png left most characters are cropped wrong, also some bottom ones. Can you please upload a corrected version? Also do you have any chance to upload them as tff?

I'm sorry, but this seems to be an error on your end (maybe in the importer?)

As you can see those characters are aligned to the bottom-left of the grid. I'll try to do them as tff in the future but now I don't have that much time :(
It's interesting. I downloaded the .zip file and extracted it. I opened the font png files in different programs (Inkscape, Paint.NET, Windows Image Viewer, Unity) but still I'm seeing characters cropped (You can notice the color transition). Am I doing something wrong? By the way I decided to use another font since using tff is much more easier for me so this is not so much important to me anymore. Sorry for taking your time.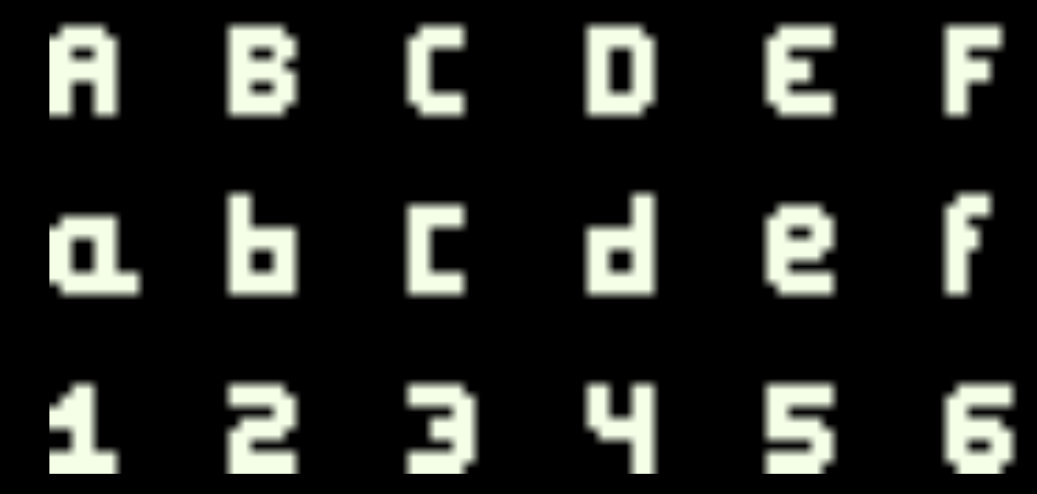 Hi again!
I think the issue is in the import method. I don't know much about it, but I think that in unity you have to import pixelart in a specific way or the engine will scale it the wrong way. The windows viewer doesn't work quite good either with pixelart.

Here is a link with a blogpost from unity talking about pixelart: Pixel perfect Unity

It talks about a lot of things but I think this may be the part that could be useful to you: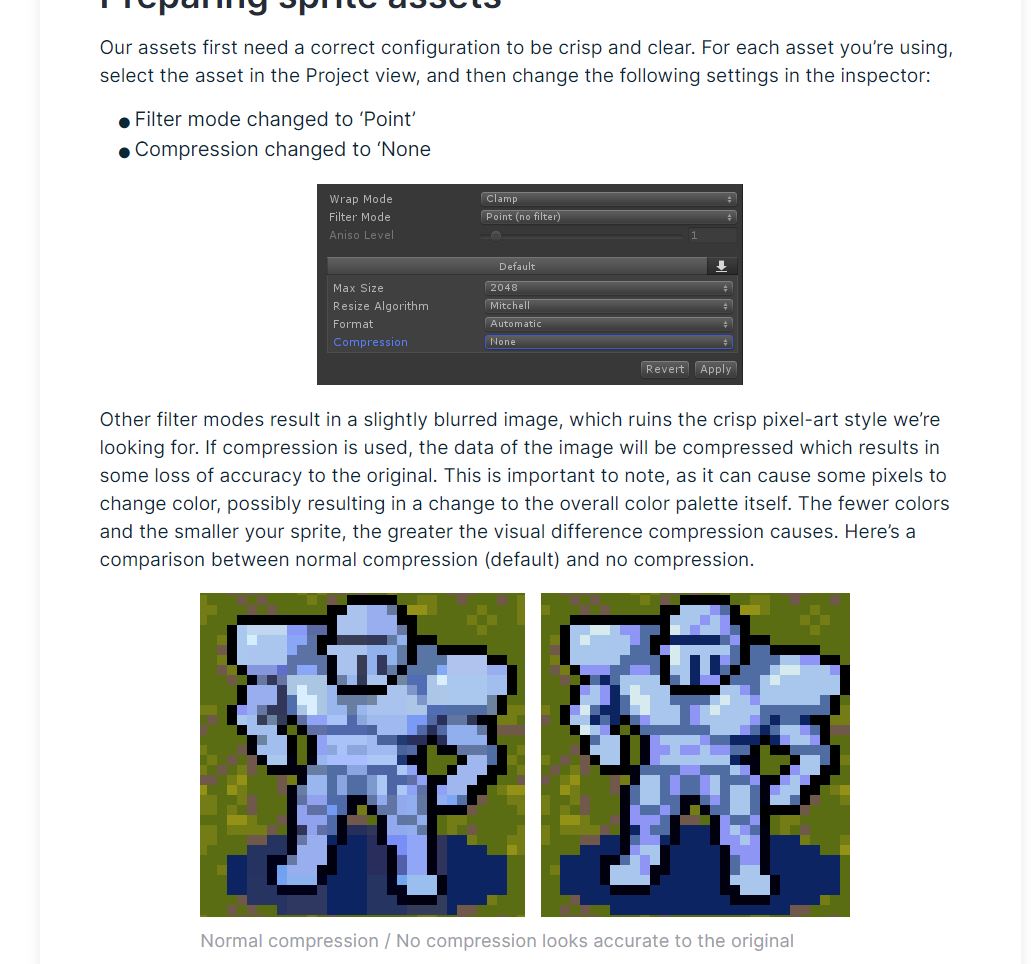 I know this is a year old, but I too am running into issues with the font :/ it looks like a very clean font otherwise, but I can't for the life of me get it to work due to its format. If you could still do a ttf format that would be much appreciated! :D
Hi! Sorry for the inconvenience, I'll check how to do a ttf and update the font, it may take me a couple of days. Thanks for the heads up!
I purchased this and would like to implement lifebar. But I don't know how to cut and implement this. Tell me more about lifebar.png.
Hi!
The lifebars are divided in 3 sections: beginning section, mid section and end section.
The idea is to use to first use the beginning one, then fill with as many mids as you want and finish it with the end section.: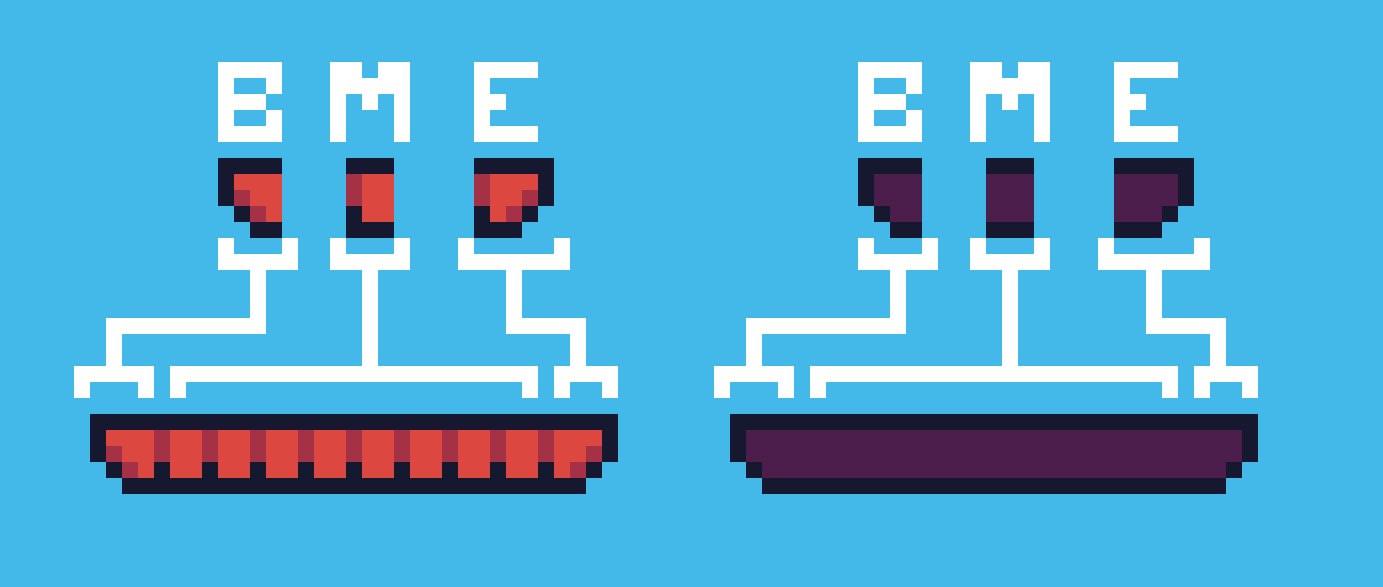 In this case I've used 1 beginning, 8 mids and 1 end to make a total of 10 hp points.

You can do the same with an empty one and then put one on top of the other, so you just have to cut a part of the one in the front to show the hp change:


I hope this helps you and thanks a lot for your purchase :)

Nice stuff! I'm learning how to make games with Godot and I got the other packs you made, it's pretty swell :)